Encontre o seu novo domínio. Comece aqui a pesquisa

€9.90/yr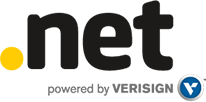 €12.90/yr
Procurar extensões por categoria
Domínio
Novo Preço
Transferir
Renovar
.al
€12.99 EUR
1 Ano
N/A
€12.99 EUR
1 Ano
.com
€9.90 EUR
1 Ano
€9.90 EUR
1 Ano
€9.90 EUR
1 Ano
.net
€12.90 EUR
1 Ano
€12.90 EUR
1 Ano
€12.90 EUR
1 Ano
.org
€12.80 EUR
1 Ano
€12.80 EUR
1 Ano
€12.80 EUR
1 Ano
.us
€9.99 EUR
1 Ano
€9.99 EUR
1 Ano
€9.99 EUR
1 Ano
.biz
€11.50 EUR
1 Ano
€11.50 EUR
1 Ano
€11.50 EUR
1 Ano
.name
€19.00 EUR
1 Ano
€19.00 EUR
1 Ano
€19.00 EUR
1 Ano
.tv
€38.50 EUR
1 Ano
€38.50 EUR
1 Ano
€38.50 EUR
1 Ano
.eu
€6.99 EUR
1 Ano
€6.99 EUR
1 Ano
€6.99 EUR
1 Ano
.info
€13.20 EUR
1 Ano
€13.20 EUR
1 Ano
€13.20 EUR
1 Ano
.tel
€12.00 EUR
1 Ano
€12.00 EUR
1 Ano
€12.00 EUR
1 Ano
.com.al
€12.99 EUR
1 Ano
€12.99 EUR
1 Ano
€12.99 EUR
1 Ano
.org.al
€12.99 EUR
1 Ano
€12.99 EUR
1 Ano
€12.99 EUR
1 Ano
.net.al
€12.99 EUR
1 Ano
€8.00 EUR
1 Ano
€12.99 EUR
1 Ano
.edu.al
€12.99 EUR
1 Ano
€8.00 EUR
1 Ano
€12.99 EUR
1 Ano
.me
€19.90 EUR
1 Ano
€19.90 EUR
1 Ano
€19.90 EUR
1 Ano
.agency
€18.10 EUR
1 Ano
€54.80 EUR
1 Ano
€18.10 EUR
1 Ano
.academy
€24.60 EUR
1 Ano
€62.00 EUR
1 Ano
€24.60 EUR
1 Ano
.guru
€24.60 EUR
1 Ano
€24.60 EUR
1 Ano
€24.60 EUR
1 Ano
.domains
€24.60 EUR
1 Ano
€24.60 EUR
1 Ano
€24.60 EUR
1 Ano
.estate
€28.90 EUR
1 Ano
€28.90 EUR
1 Ano
€28.90 EUR
1 Ano
.sexy
€19.50 EUR
1 Ano
€19.50 EUR
1 Ano
€19.50 EUR
1 Ano
.actor
€29.30 EUR
1 Ano
€29.30 EUR
1 Ano
€29.30 EUR
1 Ano
.am
€39.70 EUR
1 Ano
€39.70 EUR
1 Ano
€39.70 EUR
1 Ano
.cn
€20.00 EUR
1 Ano
€20.00 EUR
1 Ano
€20.00 EUR
1 Ano
.pl
€12.40 EUR
1 Ano
N/A
€12.40 EUR
1 Ano
.be
€9.60 EUR
1 Ano
€9.60 EUR
1 Ano
€9.60 EUR
1 Ano
.it
€14.50 EUR
1 Ano
€14.50 EUR
1 Ano
€14.50 EUR
1 Ano
.es
€14.50 EUR
1 Ano
N/A
€14.50 EUR
1 Ano
.uk
€7.49 EUR
1 Ano
€44.94 EUR
6 Ano
€7.49 EUR
1 Ano
.com.ua
€11.40 EUR
1 Ano
€11.40 EUR
1 Ano
€11.40 EUR
1 Ano
.de
€10.00 EUR
1 Ano
€10.00 EUR
1 Ano
€10.00 EUR
1 Ano
.nl
€9.00 EUR
1 Ano
€9.00 EUR
1 Ano
€9.00 EUR
1 Ano
.pw
€11.60 EUR
1 Ano
€11.60 EUR
1 Ano
€11.60 EUR
1 Ano
.cn.com
€35.00 EUR
1 Ano
€35.00 EUR
1 Ano
€35.00 EUR
1 Ano
.co.nl
€11.90 EUR
1 Ano
€11.90 EUR
1 Ano
€11.90 EUR
1 Ano
.cz
€12.00 EUR
1 Ano
€12.00 EUR
1 Ano
€12.00 EUR
1 Ano
.fr
€12.00 EUR
1 Ano
€12.00 EUR
1 Ano
€12.00 EUR
1 Ano
.link
€13.00 EUR
1 Ano
€13.00 EUR
1 Ano
€13.00 EUR
1 Ano
.pictures
€12.80 EUR
1 Ano
€12.80 EUR
1 Ano
€12.80 EUR
1 Ano
.ch
€14.50 EUR
1 Ano
N/A
€14.50 EUR
1 Ano
.mobi
€12.50 EUR
1 Ano
€25.00 EUR
2 Ano
€12.50 EUR
1 Ano
.rocks
€13.50 EUR
1 Ano
€13.50 EUR
1 Ano
€13.50 EUR
1 Ano
.xyz
€13.90 EUR
1 Ano
€13.90 EUR
1 Ano
€13.90 EUR
1 Ano
.dk
€13.90 EUR
1 Ano
€13.90 EUR
1 Ano
€13.90 EUR
1 Ano
.club
€12.00 EUR
1 Ano
N/A
€12.00 EUR
1 Ano
.hu
€14.00 EUR
1 Ano
€14.00 EUR
1 Ano
€14.00 EUR
1 Ano
.blue
€14.40 EUR
1 Ano
€14.40 EUR
1 Ano
€14.40 EUR
1 Ano
.no
€14.40 EUR
1 Ano
€14.40 EUR
1 Ano
€14.40 EUR
1 Ano
.pink
€15.30 EUR
1 Ano
€15.30 EUR
1 Ano
€15.30 EUR
1 Ano
.asia
€15.40 EUR
1 Ano
€15.40 EUR
1 Ano
€15.40 EUR
1 Ano
.pro
€16.00 EUR
1 Ano
€16.00 EUR
1 Ano
€16.00 EUR
1 Ano
.at
€16.50 EUR
1 Ano
€16.50 EUR
1 Ano
€16.50 EUR
1 Ano
.lt
€14.50 EUR
1 Ano
€14.50 EUR
1 Ano
€14.50 EUR
1 Ano
.li
€14.80 EUR
1 Ano
€14.80 EUR
1 Ano
€14.80 EUR
1 Ano
.ru
€12.40 EUR
1 Ano
€23.00 EUR
1 Ano
€12.40 EUR
1 Ano
.haus
€24.50 EUR
1 Ano
€24.50 EUR
1 Ano
€24.50 EUR
1 Ano
.ninja
€17.30 EUR
1 Ano
€17.30 EUR
1 Ano
€17.30 EUR
1 Ano
.se
€15.90 EUR
1 Ano
€15.90 EUR
1 Ano
€15.90 EUR
1 Ano
.pt
€16.00 EUR
1 Ano
€16.00 EUR
1 Ano
€16.00 EUR
1 Ano
.center
€18.60 EUR
1 Ano
€18.60 EUR
1 Ano
€18.60 EUR
1 Ano
.company
€18.10 EUR
1 Ano
€18.10 EUR
1 Ano
€18.10 EUR
1 Ano
.directory
€18.60 EUR
1 Ano
€18.60 EUR
1 Ano
€18.60 EUR
1 Ano
.education
€18.10 EUR
1 Ano
€18.10 EUR
1 Ano
€18.10 EUR
1 Ano
.email
€19.20 EUR
1 Ano
€19.20 EUR
1 Ano
€19.20 EUR
1 Ano
.equipment
€18.60 EUR
1 Ano
€18.60 EUR
1 Ano
€18.60 EUR
1 Ano
.exposed
€18.60 EUR
1 Ano
€18.60 EUR
1 Ano
€18.60 EUR
1 Ano
.gallery
€18.60 EUR
1 Ano
€18.60 EUR
1 Ano
€18.60 EUR
1 Ano
.graphics
€18.60 EUR
1 Ano
€18.60 EUR
1 Ano
€18.60 EUR
1 Ano
.institute
€18.60 EUR
1 Ano
€18.60 EUR
1 Ano
€18.60 EUR
1 Ano
.international
€19.60 EUR
1 Ano
€19.60 EUR
1 Ano
€19.60 EUR
1 Ano
.lighting
€18.60 EUR
1 Ano
€18.60 EUR
1 Ano
€18.60 EUR
1 Ano
.management
€18.60 EUR
1 Ano
€18.60 EUR
1 Ano
€18.60 EUR
1 Ano
.photography
€19.20 EUR
1 Ano
€19.20 EUR
1 Ano
€19.20 EUR
1 Ano
.photos
€19.20 EUR
1 Ano
€19.20 EUR
1 Ano
€19.20 EUR
1 Ano
.reisen
€18.60 EUR
1 Ano
€18.60 EUR
1 Ano
€18.60 EUR
1 Ano
.report
€18.60 EUR
1 Ano
€18.60 EUR
1 Ano
€18.60 EUR
1 Ano
.solutions
€18.60 EUR
1 Ano
€18.60 EUR
1 Ano
€18.60 EUR
1 Ano
.supplies
€18.60 EUR
1 Ano
€18.60 EUR
1 Ano
€18.60 EUR
1 Ano
.supply
€18.60 EUR
1 Ano
€18.60 EUR
1 Ano
€18.60 EUR
1 Ano
.support
€18.60 EUR
1 Ano
€18.60 EUR
1 Ano
€18.60 EUR
1 Ano
.systems
€18.60 EUR
1 Ano
€18.60 EUR
1 Ano
€18.60 EUR
1 Ano
.technology
€18.60 EUR
1 Ano
€18.60 EUR
1 Ano
€18.60 EUR
1 Ano
.tips
€18.60 EUR
1 Ano
€18.60 EUR
1 Ano
€18.60 EUR
1 Ano
.today
€18.60 EUR
1 Ano
€18.60 EUR
1 Ano
€18.60 EUR
1 Ano
.gift
€18.60 EUR
1 Ano
€18.60 EUR
1 Ano
€18.60 EUR
1 Ano
.jetzt
€25.00 EUR
1 Ano
€25.00 EUR
1 Ano
€25.00 EUR
1 Ano
.pics
€18.70 EUR
1 Ano
€18.70 EUR
1 Ano
€18.70 EUR
1 Ano
.de.com
€18.60 EUR
1 Ano
€18.60 EUR
1 Ano
€18.60 EUR
1 Ano
.eu.com
€18.60 EUR
1 Ano
€18.60 EUR
1 Ano
€18.60 EUR
1 Ano
.ca
€19.00 EUR
1 Ano
€19.00 EUR
1 Ano
€19.00 EUR
1 Ano
.lv
€17.50 EUR
1 Ano
€17.50 EUR
1 Ano
€17.50 EUR
1 Ano
.si
€17.50 EUR
1 Ano
€17.50 EUR
1 Ano
€17.50 EUR
1 Ano
.ws
€26.90 EUR
1 Ano
€26.90 EUR
1 Ano
€26.90 EUR
1 Ano
.nu
€17.60 EUR
1 Ano
€17.60 EUR
1 Ano
€17.60 EUR
1 Ano
.by
€18.00 EUR
1 Ano
€18.00 EUR
1 Ano
€18.00 EUR
1 Ano
.dance
€20.00 EUR
1 Ano
€20.00 EUR
1 Ano
€20.00 EUR
1 Ano
.moda
€25.00 EUR
1 Ano
€25.00 EUR
1 Ano
€25.00 EUR
1 Ano
.pub
€25.00 EUR
1 Ano
€25.00 EUR
1 Ano
€25.00 EUR
1 Ano
.reviews
€20.00 EUR
1 Ano
€20.00 EUR
1 Ano
€20.00 EUR
1 Ano
.com.hr
€18.60 EUR
1 Ano
€18.60 EUR
1 Ano
€18.60 EUR
1 Ano
.gr.com
€18.60 EUR
1 Ano
€18.60 EUR
1 Ano
€18.60 EUR
1 Ano
.ee
€15.00 EUR
1 Ano
€15.00 EUR
1 Ano
€15.00 EUR
1 Ano
.fi
€19.00 EUR
1 Ano
€19.00 EUR
1 Ano
€19.00 EUR
1 Ano
.lu
€19.00 EUR
1 Ano
€19.00 EUR
1 Ano
€19.00 EUR
1 Ano
.im
€19.00 EUR
1 Ano
€19.00 EUR
1 Ano
€19.00 EUR
1 Ano
.sk
€18.40 EUR
1 Ano
€18.40 EUR
1 Ano
€18.40 EUR
1 Ano
.ink
€25.90 EUR
1 Ano
€25.90 EUR
1 Ano
€25.90 EUR
1 Ano
.wiki
€23.90 EUR
1 Ano
€23.90 EUR
1 Ano
€23.90 EUR
1 Ano
.cc
€24.50 EUR
1 Ano
€24.50 EUR
1 Ano
€24.50 EUR
1 Ano
.associates
€24.60 EUR
1 Ano
€24.60 EUR
1 Ano
€24.60 EUR
1 Ano
.bargains
€24.60 EUR
1 Ano
€24.60 EUR
1 Ano
€24.60 EUR
1 Ano
.bid
€24.60 EUR
1 Ano
€24.60 EUR
1 Ano
€24.60 EUR
1 Ano
.bike
€24.60 EUR
1 Ano
€24.60 EUR
1 Ano
€24.60 EUR
1 Ano
.boutique
€24.50 EUR
1 Ano
€24.50 EUR
1 Ano
€24.50 EUR
1 Ano
.builders
€24.60 EUR
1 Ano
€24.60 EUR
1 Ano
€24.60 EUR
1 Ano
.cab
€21.60 EUR
1 Ano
€21.60 EUR
1 Ano
€21.60 EUR
1 Ano
.camera
€25.00 EUR
1 Ano
€25.00 EUR
1 Ano
€25.00 EUR
1 Ano
.camp
€25.00 EUR
1 Ano
€25.00 EUR
1 Ano
€25.00 EUR
1 Ano
.cards
€25.00 EUR
1 Ano
€25.00 EUR
1 Ano
€25.00 EUR
1 Ano
.catering
€25.00 EUR
1 Ano
€25.00 EUR
1 Ano
€25.00 EUR
1 Ano
.cheap
€25.00 EUR
1 Ano
€25.00 EUR
1 Ano
€25.00 EUR
1 Ano
.cleaning
€25.00 EUR
1 Ano
€25.00 EUR
1 Ano
€25.00 EUR
1 Ano
.clothing
€25.00 EUR
1 Ano
€25.00 EUR
1 Ano
€25.00 EUR
1 Ano
.coffee
€28.90 EUR
1 Ano
€28.90 EUR
1 Ano
€28.90 EUR
1 Ano
.community
€25.00 EUR
1 Ano
€25.00 EUR
1 Ano
€25.00 EUR
1 Ano
.computer
€25.00 EUR
1 Ano
€25.00 EUR
1 Ano
€25.00 EUR
1 Ano
.construction
€25.00 EUR
1 Ano
€25.00 EUR
1 Ano
€25.00 EUR
1 Ano
.consulting
€25.00 EUR
1 Ano
€25.00 EUR
1 Ano
€25.00 EUR
1 Ano
.contractors
€25.00 EUR
1 Ano
€25.00 EUR
1 Ano
€25.00 EUR
1 Ano
.cooking
€25.00 EUR
1 Ano
€25.00 EUR
1 Ano
€25.00 EUR
1 Ano
.cool
€25.00 EUR
1 Ano
€25.00 EUR
1 Ano
€25.00 EUR
1 Ano
.country
€25.00 EUR
1 Ano
€25.00 EUR
1 Ano
€25.00 EUR
1 Ano
.democrat
€21.60 EUR
1 Ano
€21.60 EUR
1 Ano
€21.60 EUR
1 Ano
.engineer
€37.00 EUR
1 Ano
€37.00 EUR
1 Ano
€37.00 EUR
1 Ano
.enterprises
€25.00 EUR
1 Ano
€25.00 EUR
1 Ano
€25.00 EUR
1 Ano
.events
€25.00 EUR
1 Ano
€25.00 EUR
1 Ano
€25.00 EUR
1 Ano
.exchange
€25.00 EUR
1 Ano
€25.00 EUR
1 Ano
€25.00 EUR
1 Ano
.farm
€25.00 EUR
1 Ano
€25.00 EUR
1 Ano
€25.00 EUR
1 Ano
.fish
€25.00 EUR
1 Ano
€25.00 EUR
1 Ano
€25.00 EUR
1 Ano
.fishing
€25.00 EUR
1 Ano
€25.00 EUR
1 Ano
€25.00 EUR
1 Ano
.florist
€25.00 EUR
1 Ano
€25.00 EUR
1 Ano
€25.00 EUR
1 Ano
.foundation
€25.00 EUR
1 Ano
€25.00 EUR
1 Ano
€25.00 EUR
1 Ano
.glass
€25.00 EUR
1 Ano
€25.00 EUR
1 Ano
€25.00 EUR
1 Ano
.gripe
€25.00 EUR
1 Ano
€25.00 EUR
1 Ano
€25.00 EUR
1 Ano
.guitars
€25.00 EUR
1 Ano
€25.00 EUR
1 Ano
€25.00 EUR
1 Ano
.horse
€25.00 EUR
1 Ano
€25.00 EUR
1 Ano
€25.00 EUR
1 Ano
.house
€25.00 EUR
1 Ano
€25.00 EUR
1 Ano
€25.00 EUR
1 Ano
.immobilien
€25.00 EUR
1 Ano
€25.00 EUR
1 Ano
€25.00 EUR
1 Ano
.industries
€25.00 EUR
1 Ano
€25.00 EUR
1 Ano
€25.00 EUR
1 Ano
.kaufen
€25.00 EUR
1 Ano
€25.00 EUR
1 Ano
€25.00 EUR
1 Ano
.kitchen
€25.00 EUR
1 Ano
€25.00 EUR
1 Ano
€25.00 EUR
1 Ano
.land
€25.00 EUR
1 Ano
€25.00 EUR
1 Ano
€25.00 EUR
1 Ano
.marketing
€25.00 EUR
1 Ano
€25.00 EUR
1 Ano
€25.00 EUR
1 Ano
.careers
€37.00 EUR
1 Ano
€37.00 EUR
1 Ano
€37.00 EUR
1 Ano
.ba
€104.00 EUR
1 Ano
€104.00 EUR
1 Ano
€104.00 EUR
1 Ano
.capital
€37.00 EUR
1 Ano
€37.00 EUR
1 Ano
€37.00 EUR
1 Ano
.media
€25.00 EUR
1 Ano
€25.00 EUR
1 Ano
€25.00 EUR
1 Ano
.parts
€25.30 EUR
1 Ano
€25.30 EUR
1 Ano
€25.30 EUR
1 Ano
.photo
€25.00 EUR
1 Ano
€25.00 EUR
1 Ano
€25.00 EUR
1 Ano
.plumbing
€25.00 EUR
1 Ano
€25.00 EUR
1 Ano
€25.00 EUR
1 Ano
.productions
€25.00 EUR
1 Ano
€25.00 EUR
1 Ano
€25.00 EUR
1 Ano
.properties
€25.00 EUR
1 Ano
€25.00 EUR
1 Ano
€25.00 EUR
1 Ano
.rentals
€25.00 EUR
1 Ano
€25.00 EUR
1 Ano
€25.00 EUR
1 Ano
.repair
€25.00 EUR
1 Ano
€25.00 EUR
1 Ano
€25.00 EUR
1 Ano
.dev
€16.00 EUR
1 Ano
€16.00 EUR
1 Ano
€16.00 EUR
1 Ano
.rodeo
€25.00 EUR
1 Ano
€25.00 EUR
1 Ano
€25.00 EUR
1 Ano
.services
€25.00 EUR
1 Ano
€25.00 EUR
1 Ano
€25.00 EUR
1 Ano
.shoes
€25.00 EUR
1 Ano
€25.00 EUR
1 Ano
€25.00 EUR
1 Ano
.singles
€25.00 EUR
1 Ano
€25.00 EUR
1 Ano
€25.00 EUR
1 Ano
.social
€25.00 EUR
1 Ano
€25.00 EUR
1 Ano
€25.00 EUR
1 Ano
.solar
€25.00 EUR
1 Ano
€25.00 EUR
1 Ano
€25.00 EUR
1 Ano
.tattoo
€25.00 EUR
1 Ano
€25.00 EUR
1 Ano
€25.00 EUR
1 Ano
.tools
€25.00 EUR
1 Ano
€25.00 EUR
1 Ano
€25.00 EUR
1 Ano
.town
€25.00 EUR
1 Ano
€25.00 EUR
1 Ano
€25.00 EUR
1 Ano
.toys
€25.00 EUR
1 Ano
€25.00 EUR
1 Ano
€25.00 EUR
1 Ano
.trade
€9.00 EUR
1 Ano
€9.00 EUR
1 Ano
€9.00 EUR
1 Ano
.training
€25.00 EUR
1 Ano
€25.00 EUR
1 Ano
€25.00 EUR
1 Ano
.vacations
€25.00 EUR
1 Ano
€25.00 EUR
1 Ano
€25.00 EUR
1 Ano
.vision
€25.00 EUR
1 Ano
€25.00 EUR
1 Ano
€25.00 EUR
1 Ano
.vodka
€25.00 EUR
1 Ano
€25.00 EUR
1 Ano
€25.00 EUR
1 Ano
.watch
€25.00 EUR
1 Ano
€25.00 EUR
1 Ano
€25.00 EUR
1 Ano
.webcam
€9.00 EUR
1 Ano
€9.00 EUR
1 Ano
€9.00 EUR
1 Ano
.works
€25.00 EUR
1 Ano
€25.00 EUR
1 Ano
€25.00 EUR
1 Ano
.zone
€25.00 EUR
1 Ano
€25.00 EUR
1 Ano
€25.00 EUR
1 Ano
.co.no
€21.00 EUR
1 Ano
€21.00 EUR
1 Ano
€21.00 EUR
1 Ano
.cat
€26.50 EUR
1 Ano
€26.50 EUR
1 Ano
€26.50 EUR
1 Ano
.wien
€24.50 EUR
1 Ano
€24.50 EUR
1 Ano
€24.50 EUR
1 Ano
.buzz
€29.50 EUR
1 Ano
€29.50 EUR
1 Ano
€29.50 EUR
1 Ano
.menu
€29.00 EUR
1 Ano
€29.00 EUR
1 Ano
€29.00 EUR
1 Ano
.rest
€29.50 EUR
1 Ano
€29.50 EUR
1 Ano
€29.50 EUR
1 Ano
.gb.com
€32.50 EUR
1 Ano
€32.50 EUR
1 Ano
€32.50 EUR
1 Ano
.gb.net
€13.00 EUR
1 Ano
€13.00 EUR
1 Ano
€13.00 EUR
1 Ano
.hu.com
€29.00 EUR
1 Ano
€29.00 EUR
1 Ano
€29.00 EUR
1 Ano
.hu.net
€29.00 EUR
1 Ano
€29.00 EUR
1 Ano
€29.00 EUR
1 Ano
.no.com
€29.00 EUR
1 Ano
€29.00 EUR
1 Ano
€29.00 EUR
1 Ano
.ru.com
€34.00 EUR
1 Ano
€34.00 EUR
1 Ano
€34.00 EUR
1 Ano
.se.com
€29.00 EUR
1 Ano
€29.00 EUR
1 Ano
€29.00 EUR
1 Ano
.se.net
€29.00 EUR
1 Ano
€29.00 EUR
1 Ano
€29.00 EUR
1 Ano
.uk.com
€27.50 EUR
1 Ano
€27.50 EUR
1 Ano
€27.50 EUR
1 Ano
.uk.net
€27.50 EUR
1 Ano
€27.50 EUR
1 Ano
€27.50 EUR
1 Ano
.brussels
€26.50 EUR
1 Ano
€26.50 EUR
1 Ano
€26.50 EUR
1 Ano
.vlaanderen
€26.50 EUR
1 Ano
€26.50 EUR
1 Ano
€26.50 EUR
1 Ano
.travel
€80.00 EUR
1 Ano
€80.00 EUR
1 Ano
€80.00 EUR
1 Ano
.codes
€37.00 EUR
1 Ano
€37.00 EUR
1 Ano
€37.00 EUR
1 Ano
.condos
€37.00 EUR
1 Ano
€37.00 EUR
1 Ano
€37.00 EUR
1 Ano
.cruises
€37.00 EUR
1 Ano
€37.00 EUR
1 Ano
€37.00 EUR
1 Ano
.dating
€37.00 EUR
1 Ano
€37.00 EUR
1 Ano
€37.00 EUR
1 Ano
.diamonds
€37.00 EUR
1 Ano
€37.00 EUR
1 Ano
€37.00 EUR
1 Ano
.engineering
€37.00 EUR
1 Ano
€37.00 EUR
1 Ano
€37.00 EUR
1 Ano
.expert
€37.00 EUR
1 Ano
€37.00 EUR
1 Ano
€37.00 EUR
1 Ano
.flights
€37.00 EUR
1 Ano
€37.00 EUR
1 Ano
€37.00 EUR
1 Ano
.holdings
€37.00 EUR
1 Ano
€37.00 EUR
1 Ano
€37.00 EUR
1 Ano
.holiday
€43.30 EUR
1 Ano
€43.30 EUR
1 Ano
€43.30 EUR
1 Ano
.lease
€37.00 EUR
1 Ano
€37.00 EUR
1 Ano
€37.00 EUR
1 Ano
.limo
€37.00 EUR
1 Ano
€37.00 EUR
1 Ano
€37.00 EUR
1 Ano
.maison
€37.00 EUR
1 Ano
€37.00 EUR
1 Ano
€37.00 EUR
1 Ano
.partners
€37.00 EUR
1 Ano
€37.00 EUR
1 Ano
€37.00 EUR
1 Ano
.recipes
€37.00 EUR
1 Ano
€37.00 EUR
1 Ano
€37.00 EUR
1 Ano
.rs
€30.00 EUR
1 Ano
€30.00 EUR
1 Ano
€30.00 EUR
1 Ano
.tienda
€37.00 EUR
1 Ano
€37.00 EUR
1 Ano
€37.00 EUR
1 Ano
.university
€37.00 EUR
1 Ano
€37.00 EUR
1 Ano
€37.00 EUR
1 Ano
.ventures
€37.00 EUR
1 Ano
€37.00 EUR
1 Ano
€37.00 EUR
1 Ano
.viajes
€37.00 EUR
1 Ano
€37.00 EUR
1 Ano
€37.00 EUR
1 Ano
.villas
€37.00 EUR
1 Ano
€37.00 EUR
1 Ano
€37.00 EUR
1 Ano
.voyage
€37.00 EUR
1 Ano
€37.00 EUR
1 Ano
€37.00 EUR
1 Ano
.london
€33.00 EUR
1 Ano
€33.00 EUR
1 Ano
€33.00 EUR
1 Ano
.berlin
€31.00 EUR
1 Ano
€31.00 EUR
1 Ano
€31.00 EUR
1 Ano
.hm
€42.50 EUR
1 Ano
€42.50 EUR
1 Ano
€42.50 EUR
1 Ano
.ro
€42.00 EUR
1 Ano
€10.00 EUR
1 Ano
€42.00 EUR
1 Ano
.mt
€33.00 EUR
1 Ano
€33.00 EUR
1 Ano
€33.00 EUR
1 Ano
.bg
€34.00 EUR
1 Ano
€34.00 EUR
1 Ano
€34.00 EUR
1 Ano
.ski
€31.50 EUR
1 Ano
€31.50 EUR
1 Ano
€31.50 EUR
1 Ano
.bar
€32.50 EUR
1 Ano
€32.50 EUR
1 Ano
€32.50 EUR
1 Ano
.build
€52.50 EUR
1 Ano
€52.50 EUR
1 Ano
€52.50 EUR
1 Ano
.bio
€42.50 EUR
1 Ano
€42.50 EUR
1 Ano
€42.50 EUR
1 Ano
.is
€35.00 EUR
1 Ano
€35.00 EUR
1 Ano
€35.00 EUR
1 Ano
.ua
€34.30 EUR
1 Ano
€34.30 EUR
1 Ano
€34.30 EUR
1 Ano
.xxx
€61.50 EUR
1 Ano
€61.50 EUR
1 Ano
€61.50 EUR
1 Ano
.archi
€42.20 EUR
1 Ano
€42.20 EUR
1 Ano
€42.20 EUR
1 Ano
.io
€61.00 EUR
1 Ano
N/A
€61.00 EUR
1 Ano
.sh
€55.20 EUR
1 Ano
€65.20 EUR
1 Ano
€55.20 EUR
1 Ano
.fm
€88.00 EUR
1 Ano
€88.00 EUR
1 Ano
€88.00 EUR
1 Ano
.gg
€59.00 EUR
1 Ano
€59.00 EUR
1 Ano
€59.00 EUR
1 Ano
.je
€59.00 EUR
1 Ano
€59.00 EUR
1 Ano
€59.00 EUR
1 Ano
.ceo
€70.50 EUR
1 Ano
€70.50 EUR
1 Ano
€70.50 EUR
1 Ano
.hr
€74.70 EUR
1 Ano
€74.70 EUR
1 Ano
€74.70 EUR
1 Ano
.jobs
€95.00 EUR
1 Ano
€95.00 EUR
1 Ano
€95.00 EUR
1 Ano
.fo
€103.50 EUR
1 Ano
€103.50 EUR
1 Ano
€103.50 EUR
1 Ano
.luxury
€395.00 EUR
1 Ano
€395.00 EUR
1 Ano
€395.00 EUR
1 Ano
.chat
€25.20 EUR
1 Ano
€25.20 EUR
1 Ano
€25.20 EUR
1 Ano
.property
€30.00 EUR
1 Ano
€30.00 EUR
1 Ano
€30.00 EUR
1 Ano
.rent
€52.00 EUR
1 Ano
€52.00 EUR
1 Ano
€52.00 EUR
1 Ano
.love
€25.00 EUR
1 Ano
€25.00 EUR
1 Ano
€25.00 EUR
1 Ano
.africa
€32.40 EUR
1 Ano
€32.40 EUR
1 Ano
€32.40 EUR
1 Ano
.ac
€57.95 EUR
1 Ano
N/A
€57.95 EUR
1 Ano
.biz.pl
€12.40 EUR
1 Ano
€12.40 EUR
1 Ano
€12.40 EUR
1 Ano
.website
€2.90 EUR
1 Ano
€25.00 EUR
1 Ano
€25.00 EUR
1 Ano
.bz
€26.00 EUR
1 Ano
€26.00 EUR
1 Ano
€26.00 EUR
1 Ano
.city
€17.30 EUR
1 Ano
€17.30 EUR
1 Ano
€17.30 EUR
1 Ano
.co
€28.00 EUR
1 Ano
€28.00 EUR
1 Ano
€28.00 EUR
1 Ano
.co.uk
€7.49 EUR
1 Ano
€7.49 EUR
1 Ano
€7.49 EUR
1 Ano
.com.pl
€12.40 EUR
1 Ano
N/A
€12.40 EUR
1 Ano
.edu.pl
€12.40 EUR
1 Ano
N/A
€12.40 EUR
1 Ano
.gs
€44.00 EUR
1 Ano
€44.00 EUR
1 Ano
€44.00 EUR
1 Ano
.guide
€25.60 EUR
1 Ano
€25.60 EUR
1 Ano
€25.60 EUR
1 Ano
.in
€21.00 EUR
1 Ano
€21.00 EUR
1 Ano
€21.00 EUR
1 Ano
.info.pl
€12.40 EUR
1 Ano
€74.40 EUR
6 Ano
€12.40 EUR
1 Ano
.la
€39.90 EUR
1 Ano
€39.90 EUR
1 Ano
€39.90 EUR
1 Ano
.live
€22.70 EUR
1 Ano
€22.70 EUR
1 Ano
€22.70 EUR
1 Ano
.ltd
€19.80 EUR
1 Ano
€19.80 EUR
1 Ano
€19.80 EUR
1 Ano
.me.uk
€7.49 EUR
1 Ano
€29.96 EUR
4 Ano
€7.49 EUR
1 Ano
.ms
€44.00 EUR
1 Ano
€44.00 EUR
1 Ano
€44.00 EUR
1 Ano
.net.pl
€12.40 EUR
1 Ano
N/A
€12.40 EUR
1 Ano
.nom.pl
€12.40 EUR
1 Ano
N/A
€12.40 EUR
1 Ano
.online
€35.20 EUR
1 Ano
€35.20 EUR
1 Ano
€35.20 EUR
1 Ano
.org.pl
€10.40 EUR
1 Ano
€22.00 EUR
1 Ano
€10.40 EUR
1 Ano
.org.uk
€7.50 EUR
1 Ano
N/A
€7.50 EUR
1 Ano
.party
€29.50 EUR
1 Ano
€29.50 EUR
1 Ano
€29.50 EUR
1 Ano
.science
€29.50 EUR
1 Ano
€29.50 EUR
1 Ano
€29.50 EUR
1 Ano
.shop
€33.40 EUR
1 Ano
€33.40 EUR
1 Ano
€33.40 EUR
1 Ano
.shop.pl
€10.40 EUR
1 Ano
€22.00 EUR
1 Ano
€10.40 EUR
1 Ano
.site
€28.30 EUR
1 Ano
€28.30 EUR
1 Ano
€28.30 EUR
1 Ano
.store
€51.80 EUR
1 Ano
€51.80 EUR
1 Ano
€51.80 EUR
1 Ano
.taxi
€43.10 EUR
1 Ano
€43.10 EUR
1 Ano
€43.10 EUR
1 Ano
.tech
€45.70 EUR
1 Ano
€45.70 EUR
1 Ano
€45.70 EUR
1 Ano
.top
€12.70 EUR
1 Ano
€12.70 EUR
1 Ano
€12.70 EUR
1 Ano
.waw.pl
€10.40 EUR
1 Ano
€22.00 EUR
1 Ano
€10.40 EUR
1 Ano
.work
€8.00 EUR
1 Ano
€8.00 EUR
1 Ano
€8.00 EUR
1 Ano

Please choose a category from above.


Adicionar Alojamento Web
Selecione a partir de uma variedade de planos de alojamento web
Temos planos de alojamento para qualquer orçamento
Explorar planos agora
Transferir domínio para nós
Transfira agora e prolongue o domínio por mais 1 ano!*
Transferir um domínio
* Exclui determinados TLDs e domínios renovados recentemente
The registration of .al domains is regulated under the document titled: "On the Registration and Administration of Domain Names under .AL and subdomains. Gov.al,. Mil.al,. Edu.al,. Com.al,. Org.al and. Net.al" by the registry AKEP. You may read more about the documentation of .al domains at .AL Domain Registration Rules .
Article 18 and 19 of this document define the domains which are not allowed for registration. This includes registering trademarks owned by third parties, spamming activities including viruses and hacking tools, activities illegal under Albanian law, geolocation names (in Albania), technical names etc. These articles can be found in this KB article in Albanian. If you have questions, we will be pleased to answer them at any time.